What product are you SEARCHING for?
JET TECH BOARD RACK FITTING GUIDES
All a-board! Simply screw on a set of JET TECH Board Racks and motor out to your favourite surf break or wakeboarding spot with boards securely strapped in and out of the way. No dings, banging on the shins or flying off when you're fanging it! And yes, they fit every make and model jet ski, so no customisation is needed.
JET TECH SPEARGUN FITTING
Take your spearfishing expedition further and go get that big one! Simply clamp on  the JET TECH Speargun Rack and motor out to your favourite reef with up to two guns and fins securely strapped in and out of the way. You've still got complete leg room for driver and pillion with the safety dive line wrapped alongside keeping everything compact yet retrievable
JET TECH SLED FITTING
Get the best sled in tow. Our industry-leading commercial rescue sled comes fully equipped with all the gear you need to get there fast! The universal kit gets it attached to any make and model ski out there, and being inflatable, it packs up compact making it easy to transport around.
JET TECH SEAT STRAPS FITTING
Your jet ski is an expensive leisure investment so it's best to do all you can to protect it. JET TECH seats straps have been designed to help secure your seat down in the worst-case ocean scenarios. This piece of technical kit is highly recommended if you're going big in heavy water doing things like step offs, tow in surfing or wave jumping
JET TECH FISHING ROD HOLDERS FITTING
Don't mind a cheeky little fish off the ski but don't want to fork out the big bucks on a bulky fishing box set up? Too easy! We've got the reel deal with our handy JET TECH Fishing Rod Holders that simply clamp onto any make and model jet ski grab rail. Fits every rod type too with optional plastic inserts gripping the handle firmly in place. Tight lines jet heads!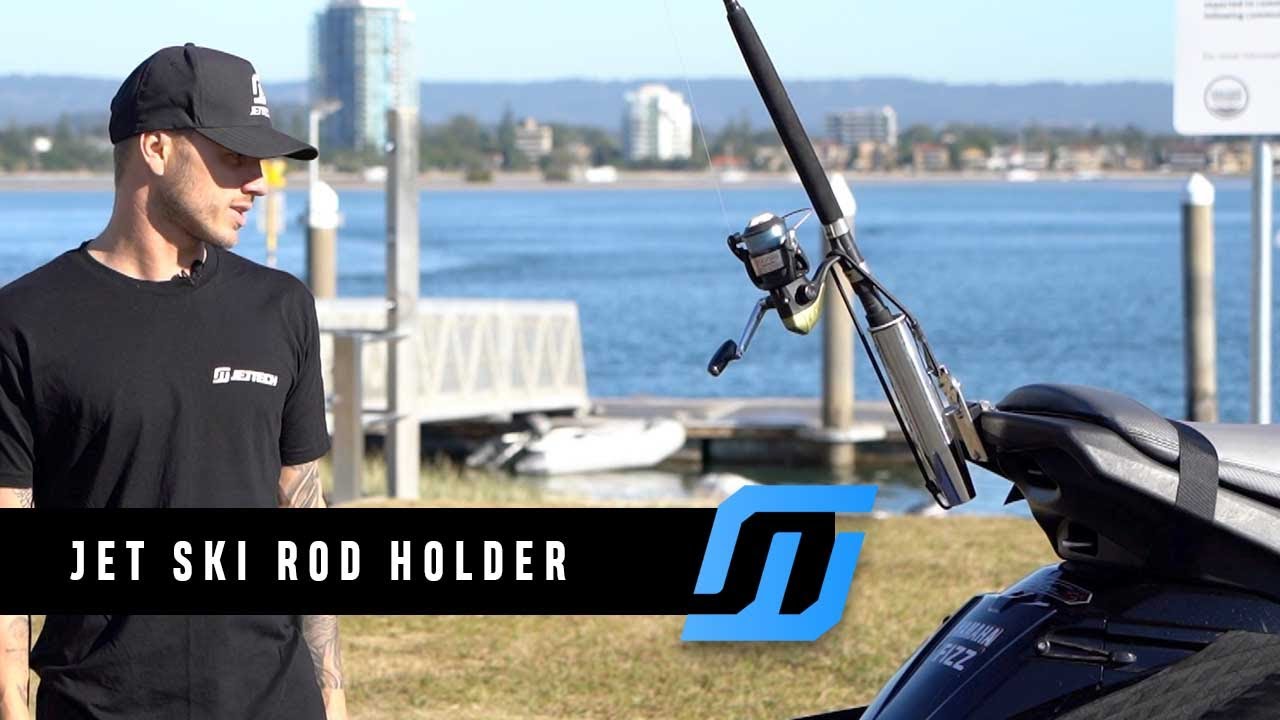 JET TECH TRACTION SURF OR A JET SKI 
Get a grip people! With JET TECH'S super-grippy jet ski turf. Our diamond cut EVA foam sheets offer maximum traction and are easy to apply with world's-best 3M self-adhesive backing. Dig in and get more grip when doing step offs, towing in or reeling in that whopper that won't stand a chance of getting away. It's also more comfortable for your feet, aids shock absorption and protects the fibreglass from scratches and UV damage.